¡Hola España! An AWS Region is coming to Spain!
October 31, 2019
- 9 minutes read
- 1738 words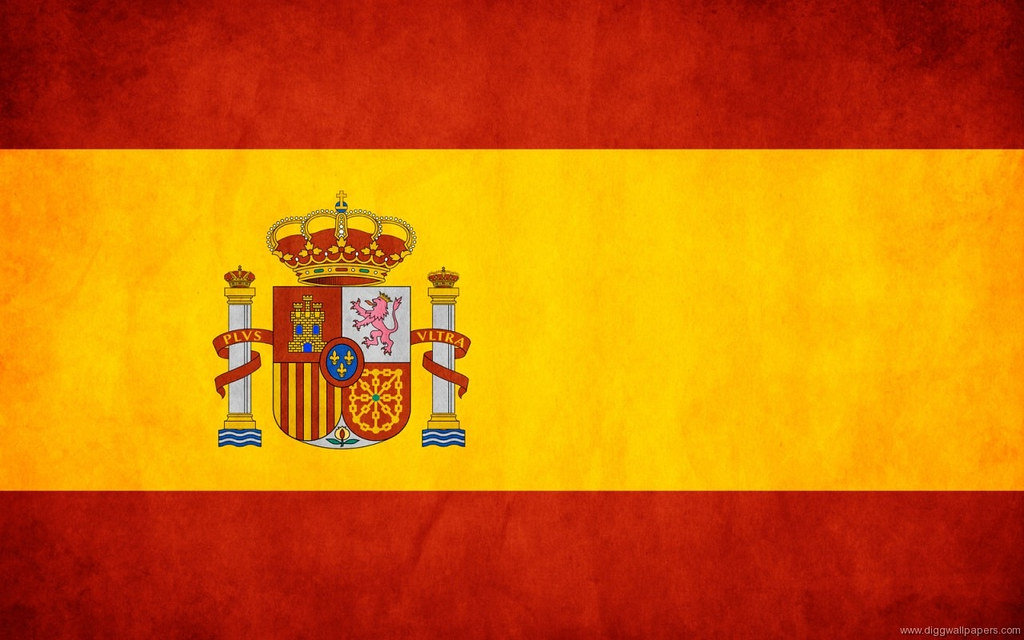 Today, I am happy to announce our plans to open a new AWS Region in Spain in late 2022 or early 2023! I'm excited by the opportunities the availability of hyper scale infrastructure will bring to Spanish organizations of all sizes. When the AWS Europe (Spain) Region is launched, developers, startups, and enterprises, as well as government, education, and non-profit organizations will be able to run their applications and serve end users across the region from data centers located in Spain.
Currently, AWS provides 69 Availability Zones across 22 infrastructure regions worldwide, with announced plans for thirteen more Availability Zones and four more Regions in Indonesia, Italy, South Africa, and Spain in the next few years. The new AWS Europe (Spain)Region will consist of three Availability Zones (AZs) at launch, and will be AWS's seventh region in Europe, joining existing regions in Dublin, Frankfurt, London, Paris, Stockholm, and the upcoming Milan region launching in early 2020. AZs refer to data centers in separate distinct locations within a single Region that are engineered to be operationally independent of other AZs, with independent power, cooling, physical security, and are connected via a low latency network. AWS customers focused on running highly available applications can architect their applications to run in multiple AZs to achieve even higher fault-tolerance.
Today is another milestone for us in Spain. This Region adds to other investments we have been making, over the past years, to provide customers with advanced and secure cloud technologies.
To support this move in the cloud, in June 2012 AWS launched infrastructure in the country introducing the first Amazon CloudFront in Spain, a new edge location in Madrid giving customers an improved experience for their end users, including faster content delivery, and added cybersecurity protection. This was followed in 2016 with the first AWS Direct Connect location, allowing customers to establish a dedicated network connection from their premises to AWS, and in 2017 by both an additional Edge location and an AWS Direct Connect location in Madrid.
After launching our first office in 2014 in Pozuelo de Alarcon and moving to our new home in Madrid at the end of 2017, we've also been present since 2018 present in Barcelona where a vibrant startup ecosystem thrives and leverages AWS to innovate faster. With teams of Account Managers, Software Development Engineers, Engineers, Support Engineers, Technical Account Managers, Systems Engineers, Solutions Architects, and many more in our offices throughout the country, who are helping organizations of all sizes across Spain to move to the AWS cloud, we are constantly expanding this team and looking for more talented people to join AWS in Spain so if you want to make history with us, know that we're hiring.
Spanish opportunities
Millions of active customers are using AWS each month in over 190 countries around the world,including hundreds of thousands customers in Europe, and tens of thousands in the Iberian Peninsula. Today, over two thirds of companies listed on the IBEX35, the Spanish stock market index, are using AWS cloud technology to speed up their time to market, lower their costs, and support their businesses globally. Organizations accelerating their innovation through AWS include Spanish customers such as Adevinta, Atresmedia, Banco Santander, Barceló Group, BBVA, CAF, Cepsa, Endesa, Entradas.com, FC Barcelona, Fon, Grupo Godo, Grupo Henneo, Hotelbeds, Idealista, Igenomix, Interflora, Mahou San Miguel, Meliá Hotels International, Mapfre, NH Hoteles, Openbank, Orange España, Prisa, Qmenta, Securitas Direct, Telepizza, Ticketea, Trilogi, Tyche Group, Unidad Editorial, Viesgo, Vocento, Vueling, and many more.
Openbank, a subsidiary of Santander Group, is entirely running on AWS to innovate quickly and more frequently on behalf of its 1.3 million customers in Spain. The digital bank runs production workloads on AWS, including its website, mobile application, and core banking system and plans to expand to 10 new international markets using AWS's global infrastructure, security, and compliance capabilities to increase redundancy and fault tolerance.
Well-established family businesses in Spain are also moving to AWS for innovation and digital transformation. Hijos de Rivera, owner of Estrella Galicia, is a family-owned brewery with more than 112 years of history. In just three months, machine learning algorithms have been developed and trained to contribute to decision-making in order to improve control of beer production processes and help the brewing masters of Estrella Galicia to ensure that the consumer continues to enjoy the perfect beer.
Public sector organizations are also using AWS to drive cost savings, accelerate innovation, and better serve the citizens of the country and include AMB Informació, Ayuntamiento de Alcobendas, Biblioteca de Catalunya, CEU, Clickedu, Corporació Catalana de Mitjans Audiovisuals, Correos, Ediciones SM, Escuela Organización Industrial, Instituto de Empresa, Instituto Geográfico Nacional, Fira de Barcelona, Fundación para la Ayuda a la Drogadicción (FAD), OXFAM Intermon, Red.es, Santillana, Smile and Learn, Smowltech, Transports Metropolitans de Barcelona, Universidad Isabel I de Castilla, Universitat Jaume I, Universitat Oberta de Catalunya, Universitat Pompeu Fabra, and many more.
Santillana is a leading publisher of Portuguese and Spanish-language education materials, serving 28 million students in 22 countries. Santillana couldn't rely on traditional infrastructure models to establish new learning and evaluation models in schools as it was cost prohibitive and the required services were not available. As such, Santillana turned to the AWS Cloud as the platform on which to build its infrastructure and to run its next-generation adaptive learning product (Aprendizaje Eficaz) that measures math and reading comprehension. All the while using advanced AWS Machine Learning services to customize learning and assessment for each individual student such as Amazon Sagemaker, Amazon Transcribe, Amazon Comprehend, Amazon Polly and Amazon Lex based, Santillana achieved cost reductions from 20€ per user per year on its previous infrastructure to 0,98€ per user per year, a 2000% cost reduction.
Spanish-based AWS Partner Network (APN) Partners also welcomed the arrival of the Region. With tens of thousands of Independent Software Vendors (ISVs) and Systems Integrators (SIs) around the world. APN Partners build innovative solutions and services on AWS and the APN helps by providing business, technical, marketing, and go-to-market support. APN SIs working in Spain such as Accenture, ACK Storm / Davinci, Anadat, AT Sistemas, BBVA Next, Capgemini, Capside / NTT, Deloitte, DXC, Enimbos, Equinix, Everis, Fujitsu, GFI, Indra, Itera, Keepler, Linke IT, Paradigma Digital, Qualoom, Telefonica, 3Hold Technologies and Vector ITC help enterprise and public sector customers migrate to AWS, deploy mission-critical applications, and provide a full range of monitoring, automation, and management services for customers' AWS environments. ISVs in Spain already using AWS to deliver their software to customers around the world include Beyond People, Cloud Hospitality Services, Comunycarse Network Consultants, Devo, JIG INTERNET CONSULTING S.L., KnoxMediaHub, microapps, Optiva Media, Santillana, TECSISA, TLG Commerce, and X by Orange.
Powering the Spanish Travel and Hotel industry
Many customer from the Hotel and Travel industries, two of the pillars of Spanish tourism, are using AWS. Tourism in Spain is the third major contributor to national economy, contributing about 10-11% of Spain's GDP, as in 2018 Spain was the second most visited country in the world. With an increasing amount of tourists visiting the country, Travel and Hotel companies can rely on the cloud to match the peaks of touristic demand and scale with the ever-increasing need for data analysis, allowing them to adapt their offer to what tourists expect.
With customers such as Barceló, Destination of the World, Hotelbeds, Majestic Resorts, Meliá Hotels International, NH Hoteles, Viesgo, Vueling, Wanup, and many more, AWS provides a scalable platform for customers to innovate.
NH-Hotel group built a PCI platform called "PCI Bubble" to enable communication of their central reservation system with their eCommerce portal and all travel agencies such as Booking.com, Tripadvisor or Expedia. Using AWS PCI DSS compliant Serverless services such as AWS Lambda, NH was able to achieve a PCI compliant solution within 9 months, that scales seamlessly and in a cost efficient way since they never pay for idle.
The power of education
Alongside supporting customers, AWS is investing in the next generation of Spanish technology experts. Since starting operations in Spain, AWS has trained tens of thousands of Spaniards on cloud technologies through AWS to support the growth in technology skills and cloud adoption across the country and have made significant investments in education, training, and certification programs. Our programs help anyone interested in the latest cloud computing technologies, best practices, and architectures, to advance their technical skills and further support Spanish organizations in their digital transformation.
For students and educators, we also have brought the AWS Educate and AWS Academy programs to Spain. These programs provide free resources to accelerate cloud-related learning and preparing today's students in Spain for the jobs of the future. Both programs are available in Spanish and are being used by hundreds of Spanish universities and business schools across the country such as AEG Ikastetxea, ESADE, Instituto de Empresa, Universitat Autònoma de Barcelona or Universitat Politecnica de Valencia with many others in various Spanish cities including Alicante, Granada, Malaga, Sevilla, and many others.
Startups
To help grow the next generation of businesses in Spain, we are supporting startups through the AWS Activate Program. With AWS Activate, we work with accelerators, angel investors, government organizations, incubators, and venture capital firms such Barcelona Activa, Cink Emprende, Demium Startups, International Lab, Impact Hub, Lanzadera, Seedrocket, TopSeedLabs and Wayra and VC firms such as Adara, Caixa Capital Risc, Kibo Ventures and KFund in order to provide resources to help startups launch ideas on the AWS Cloud and grow their business across the country and around the world.
Startups are building their businesses on AWS, enabling them to scale rapidly and expand around the world. In Spain, it includes ByHours Travel, Devo, Fintonic, Flywire, Glovo, Headway, Kepler, Inbenta, LetGo, MalariaSpot, Nextail, Ravenpack, Red Points, Social Point, Typeform, Vilynx, and many more that have built their businesses on top of AWS, enabling them to scale rapidly and expand their geographic reach in minutes.
Looking forward to launching
Our AWS Europe (Spain) Region will come online late 2022 or early 2023. Currently, AWS offers more than 165 services and offers a comprehensive portfolio of services, from foundational technologies such as compute, storage, database, and networking to more advanced services such as containers and serverless computing. We look forward to broadening this portfolio with more services by the time the Region launches and to seeing the fantastic innovation that will come from our customers in Spain.
Customers and partners looking to learn more about AWS in Spain should visit aws.amazon.com/es/local/spain.