---
Expanding the AWS Cloud – Introducing the AWS Asia Pacific (Hong Kong) Region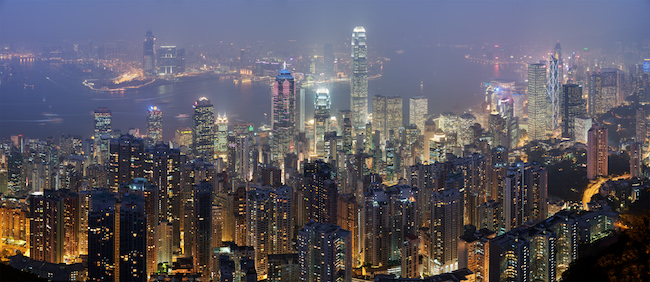 Today, I am happy to introduce the new AWS Asia Pacific (Hong Kong) Region. AWS customers can now use this Region to serve their end users in Hong Kong SAR at a lower latency, and to comply with any data locality requirements.
The AWS Asia Pacific (Hong Kong) Region is the eighth active AWS Region in Asia Pacific and mainland China along with Beijing, Mumbai, Ningxia, Seoul, Singapore, Sydney, and Tokyo. With this launch, AWS now spans 64 Availability Zones within 21 geographic regions around the world, and has announced plans for 12 more Availability Zones and four more AWS Regions in Bahrain, Cape Town, Jakarta, and Milan.
The new Region adds to our continued investments in Hong Kong SAR. In 2008, AWS opened its first Amazon CloudFront Point of Presence (PoP) in Hong Kong SAR to enable customers to serve content to end users with low latency. AWS has since added two more PoPs, along with the first AWS Direct Connect location in Hong Kong SAR.
In 2013, AWS opened its office in Hong Kong SAR. Today, that office is staffed by a wide range of functions including business development, solutions architects, professional services, technical support, technology evangelists, infrastructure engineers, and business operations. To help grow the next generation of Hong Kong SAR enterprises, AWS supports startups across Hong Kong SAR.
AWS launched the AWS Activate program globally in 2013. We provide Hong Kong SAR startups with access to guidance and one-on-one time with AWS experts as well as web-based training, self-paced labs, AWS Support, third-party offers, and up to $100,000 in AWS Cloud Credits—all at no charge.
Organizations across Hong Kong SAR are moving their mission-critical workloads to AWS to drive cost savings, accelerate innovation, and speed time-to-market, including customers like the following:
Kerry Logistics, SC Digital Solutions, Kopi Incorporation, Royale International Group, Union Medical Healthcare, WiZ Connected, and many more
Kerry Logistics has been building on AWS since 2015. As a major global logistics service provider serving international brands, the company uses the AWS global network to connect with 53 countries and territories. They manage 60 million square feet of land and logistics facilities worldwide.
"AWS gives us reliable and flexible service, helping us to truly achieve our business ambitions through technology innovation. That allows us to best serve our customers, which in turn, supports expansion and long-term growth," said Wilson Lee, Group Director of Information Technology of Kerry Logistics. "By using AWS services, we have successfully transformed our centralized organizational structure to a multi-region and multi-environment structure, which has created greater value for our customers. We are excited to use the services in the AWS Asia Pacific (Hong Kong) Region, and we are looking forward to experimenting more with AWS offerings to deliver even more to our end users."
SC Digital Solutions is a joint venture between Standard Chartered Bank, Hong Kong communication technology company PCCW, Hong Kong Telecommunications, and Ctrip Finance, the financial technology unit of Chinese travel service provider Ctrip.com International. SC Digital Solutions received one of the first three Virtual Banking licenses granted in Hong Kong SAR and is leveraging AWS to provide a full cloud-native banking platform for customers.
"AWS is a known company in helping to keep our bank safe, secure, and resilient for our customers. The comprehensive security and compliance tooling, further helps reduce customer risk. Internally, the AWS self-service tools help to empower our DevOps and engineering teams to innovate quickly. That in turn helps us build a great start-up culture in the bank," says Andrew Farmer, Chief Information Officer, Virtual Bank at Standard Chartered Bank. "AWS provides a cloud-native ecosystem that integrates with best-of-breed, third-party offerings through open APIs. They have a history of cutting-edge innovations."
Founded in 2009 and headquartered in Hong Kong, Kopi Incorporation enables clients such as retail, security, and property management companies to monitor movement patterns within their premises. They allow their clients to analyze and obtain insights that inform decisions such as where retail displays should be located to maximize sales and revenue. Kopi uses Amazon EC2 to run a Redis data store and its management and basic analytics applications. "The scalability of AWS enables us to potentially acquire clients such as stadiums, other music venues, and museums. We can support demand peaks during events such as concerts, and scale back down as demand eases when they conclude," says Samuel Au, Director.
Hong Kong SAR-based Royale International Group has been providing global express delivery services since 1980. The company combines global networks with locally based operations to give customers a secure end-to-end delivery solution for their goods. Through AWS scalability and simplified management, the group achieved massive growth in its new courier service to Hong Kong SAR-based 7-Eleven stores, which are increasingly popular collection points for online purchases. The company is taking advantage of Amazon API Gateway to ensure that 7-Eleven store managers, online merchants, and couriers have the latest information on their shipments. "The business has grown 300% in the first six months with our platform on AWS. We are now delivering goods bought from various merchants to 370 7-Eleven stores across Hong Kong SAR," says Steven Kwok, Project Manager, Royale International Group.
Union Medical Healthcare (UMH) offers one-stop solutions in a wide range of medical aesthetics, health-screening services, dentistry, chiropody, orthopedic, and traditional Chinese medicine. It can produce key financial reports in half the time while giving executives real-time insight into the company's business performance with SAP S/4HANA Finance running on AWS. "After deploying SAP S/4HANA Finance on AWS, we produced our first quarterly reports 50% faster as compared to our old financial reporting system, which was largely manual." says Michael Ngai, Deputy CIO.
Founded by French entrepreneurs based in Hong Kong, WiZ Connected sells Wi-Fi-based products under its own brand name while licensing its IoT platform to other electrical and lighting vendors. Hundreds of indoor and outdoor lighting fixtures, as well as electrical devices are integrated and deployed under the WiZ Connected co-labelling brand in more than 25 countries around the world.
"Since the inception of our IoT platform in 2016, we have been using AWS technologies as a solid cloud-based backbone," said Gerard Leung, Cloud Operations Manager at WiZ Connected. "We serve thousands of daily users and hundreds of thousands of connected devices with a platform that has proven to be robust, reliable, and responsive. That allows us to keep our operating costs to a minimum thanks to the flexibility of the services AWS offers. Scaling our infrastructure up and down, both vertically and horizontally, has never been that fast and easy. With more and more services being launched—especially the upcoming AWS Asia Pacific (Hong Kong) Region—we are nothing but thrilled by the opportunities AWS is bringing us to support our rapid expansion in Asia."
The University of Hong Kong (HKU) founded the Extra-Mural Studies Department in May 1957 as its extension arm, which later became the HKU School of Professional and Continuing Education (HKU SPACE). Since then, the School has recorded over 2.7 million enrollments in providing professional and continuing education in Hong Kong and the Mainland. The School said that 125 students had already enrolled in the Foundation Certificate in Cloud Computing Architecture course in 2018, the first of its kind in Hong Kong. They are responding to the surging demand for cloud computing professionals.
"We aim to help students position themselves for an exciting career in today's dynamic world and prepare them for future advancement. We're expecting to double the enrollment to 250 in the next 12 months." said Professor Lee Keng Mun William, Director, Hong Kong University School of Professional and Continuing Education. "HKU SPACE is now also working towards becoming an AWS APN Training Partner this year to connect students to real-world businesses and expand our course variety into artificial intelligence, machine learning, and big data. Together with our valuable partner AWS, we are devoted to empower the talent throughout Hong Kong to leverage opportunities arising from the internet economy."
Cyberport is an innovative digital community with over 1,300 technology companies. It is managed by Hong Kong Cyberport Management Company Limited, which is wholly owned by the Hong Kong Special Administrative Region Government. They have the vision to become a main force in developing the digital tech industry as a key economic driver of Hong Kong. Cyberport is committed to connecting youth, startups, and entrepreneurs to strategic partners and accelerating their business.
"Hong Kong has always been a leading regional innovation and technology hub. At Cyberport, we nurture startups, and facilitate both SMEs and larger companies at the forefront of the innovation and technology sector. The launch of the AWS Asia Pacific (Hong Kong) Region will allow businesses of all shapes and sizes to boost their digital transformation journey with the AWS best-in-class data infrastructure," said Dr. Lee George Lam, Chairman of Cyberport. "Cyberport is pleased to continue its close collaboration with AWS as we cultivate cloud computing and data analytics expertise with AWS Educate in Hong Kong. The new AWS Asia Pacific (Hong Kong) Region will help accelerate the development of Hong Kong into Asia's leading Smart City, where businesses can embrace a myriad of opportunities brought about by the new economy."
Summary
Our AWS Asia Pacific (Hong Kong) Region is open for business now. We are excited to offer a comprehensive portfolio of services, from foundational technologies such as compute, storage, and networking to more advanced services such as containers and serverless computing. We look forward to continuing to broaden this portfolio with more services in the future.
---