Expanding the Cloud – The Second AWS GovCloud (US) Region, AWS GovCloud (US-East)
November 12, 2018
- 4 minutes read
- 688 words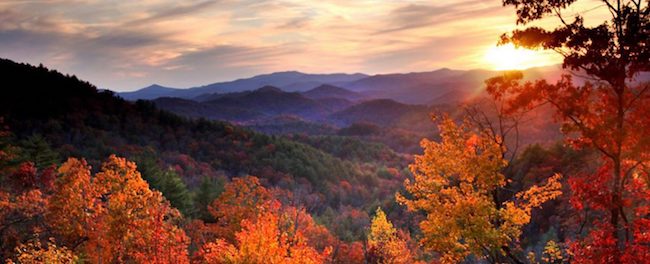 Today, I'm happy to announce that the AWS GovCloud (US-East) Region, our 19th global infrastructure Region, is now available for use by customers in the US. With this launch, AWS now provides 57 Availability Zones, with another 12 zones and four Regions in Bahrain, Cape Town, Hong Kong SAR, and Stockholm expected to come online by 2020.
The AWS GovCloud (US-East) Region is our second AWS GovCloud (US) Region, joining AWS GovCloud (US-West) to further help US government agencies, the contractors that serve them, and organizations in highly regulated industries move more of their workloads to the AWS Cloud by implementing a number of US government-specific regulatory requirements.
Similar to the AWS GovCloud (US-West), the AWS GovCloud (US-East) Region provides three Availability Zones and meets the stringent requirements of the public sector and highly regulated industries, including being operated on US soil by US citizens. It is accessible only to vetted US entities and AWS account root users, who must confirm that they are US citizens or US permanent residents. The AWS GovCloud (US-East) Region is located in the eastern part of the United States, providing customers with a second isolated Region in which to run mission-critical workloads with lower latency and high availability.
In 2011, AWS was the first cloud provider to launch an isolated infrastructure Region designed to meet the stringent requirements of government agencies and other highly regulated industries when it opened the AWS GovCloud (US-West) Region. The new AWS GovCloud (US-East) Region also meets the top US government compliance requirements, including:
Federal Risk and Authorization Management Program (FedRAMP) Moderate and High baselines
US International Traffic in Arms Regulations (ITAR)
Federal Information Security Management Act (FISMA) Low, Moderate, and High baselines
Department of Justice's Criminal Justice Information Services (CJIS) Security Policy
Department of Defense (DoD) Impact Levels 2, 4, and 5
The AWS GovCloud (US) environments also conform to commercial security and privacy standards such as:
Healthcare Insurance Portability and Accountability Act (HIPAA)
Payment Card Industry (PCI) Security
System and Organization Controls (SOC) 1, 2, and 3
ISO/IEC27001, ISO/IEC 27017, ISO/IEC 27018, and ISO/IEC 9001 compliance, which are primarily for healthcare, life sciences, medical devices, automotive, and aerospace customers
Some of the largest organizations in the US public sector, as well as the education, healthcare, and financial services industries, are using AWS GovCloud (US) Regions. They appreciate the reduced latency, added redundancy, data durability, resiliency, greater disaster recovery capability, and the ability to scale across multiple Regions. This includes US government agencies and companies such as:
The US Department of Treasury, US Department of Veterans Affairs, Adobe, Blackboard, Booz Allen Hamilton, Drakontas, Druva, ECS, Enlighten IT, General Dynamics Information Technology, GE, Infor, JHC Technology, Leidos, NASA's Jet Propulsion Laboratory, Novetta, PowerDMS, Raytheon, REAN Cloud, a Hitachi Vantara company, SAP NS2, and Smartronix.
The US Department of Veterans Affairs is responsible for providing vital services like healthcare to America's veterans. It enjoys the flexibility and cost savings of AWS while they efficiently innovate to better serve US military veterans. By using AWS, they have been able to provide a more streamlined experience to veterans, giving them faster, easier access to benefits, healthcare, and other essential services through vets.gov.
Raytheon, one of the world's leading providers of technology for mission-critical defense systems, is using the AWS GovCloud (US) Regions to comply with a wide range of government regulations. By using AWS, they have been able to reduce the time to build, test, and scale software from weeks to hours.
State and local governments, including law enforcement agencies, are using the AWS GovCloud (US) Regions to store their data in a cost-effective way. For example, the Indiana State Police Department relies on AWS GovCloud (US) to innovate and advance law enforcement through technology, while securely storing data that is CJIS-compliant.
Drakontas provides products for law enforcement, criminal justice, infrastructure protection, transportation, and military communities. Its DragonForce software, which combines multiple planning tools to deliver real-time information to commanders and field members, is built entirely on AWS.
For more information about the AWS GovCloud (US-East) Region, I encourage you to visit the Public Sector section of the AWS website.