---
Expanding the AWS Cloud: Introducing the AWS China (Ningxia) Region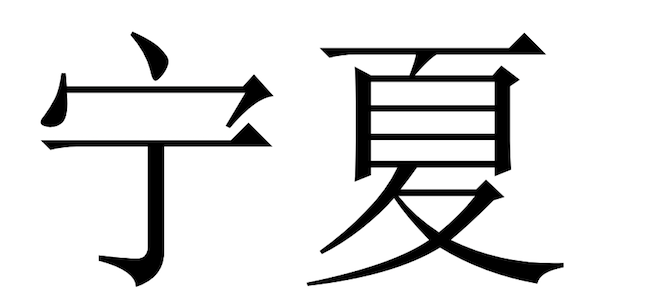 Today, I am happy to announce the general availability of AWS China (Ningxia) Region, operated by Ningxia Western Cloud Data Technology Co. Ltd. (NWCD). This is our 17th Region globally, and the second in China. To comply with China's legal and regulatory requirements, AWS has formed a strategic technology collaboration with NWCD to operate and provide services from the AWS China (Ningxia) Region. Founded in 2015, NWCD is a licensed data center and cloud services provider, based in Ningxia, China.
Coupled with the AWS China (Beijing) Region operated by Sinnet, the AWS China (Ningxia) Region, operated by NWCD, serves as the foundation for new cloud initiatives in China, especially in Western China. Both Regions are helping to transform businesses, increase innovation, and enhance the regional economy.
Thousands of customers in China are already using AWS services operated by Sinnet, to innovate in diverse areas such as energy, education, manufacturing, home security, mobile and internet platforms, CRM solutions, and the dairy industry, among others. These customers include large Chinese enterprises such as Envision Energy, Xiaomi, Lenovo, OPPO, TCL, Hisense, Mango TV, and Mengniu; well-known, fast growing startups including iQiyi, VIPKID, musical.ly, Xiaohongshu, Meitu, and Kunlun; and multinationals such as Samsung, Adobe, ThermoFisher Scientific, Dassault Systemes, Mapbox, Glu, and Ayla Networks. With AWS, Chinese customers can leverage world-class technologies both within China and around the world.
As this breadth of customers shows, we believe that AWS can and will serve China's innovation agenda. We are excited to collaborate with NWCD in Ningxia and Sinnet in Beijing to offer a robust portfolio of services. Our offerings range from our foundational service stack for compute, storage, and networking to our more advanced solutions and applications.
Starting today, China-based developers, startups, and enterprises, as well as government, education, and non-profit organizations, can use AWS to run their applications and store their data in the new AWS China (Ningxia) Region, operated by NWCD. Customers already using the AWS China (Beijing) Region, operated by Sinnet, can select the AWS China (Ningxia) Region directly from the AWS Management Console. New customers can request an account at www.amazonaws.cnto begin using both AWS China Regions.
---