'Paris s'éveille'! Introducing the AWS EU (Paris) Region
December 18, 2017
- 4 minutes read
- 841 words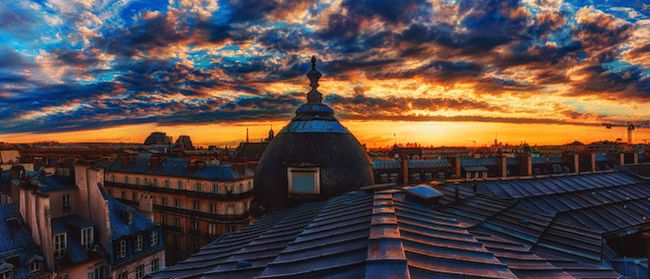 Today, I'm happy to announce that the AWS EU (Paris) Region, our 18th technology infrastructure Region globally, is now generally available for use by customers worldwide. With this launch, AWS now provides 49 Availability Zones, with another 12 Availability Zones and four Regions in Bahrain, Hong Kong, Sweden, and a second AWS GovCloud (US) Region expected to come online by early 2019.
In France, you can find one of the most vibrant startup ecosystems in the world, a strong research community, excellent energy, telecom, and transportation infrastructure, a very strong agriculture and food industry, and some of the most influential luxury brands in the world. The cloud is an opportunity to stay competitive in each of these domains by giving companies freedom to innovate quickly. This is why tens of thousands of French customers already use AWS in Regions around the world. Starting today, developers, startups, and enterprises, as well as government, education, and non-profit organizations can leverage AWS to run applications and store data in France.
French companies are using AWS to innovate in a secure way across industries as diverse as energy, financial services, manufacturing, media, pharmaceuticals and health sciences, retail, and more. Companies of all sizes across France are also using AWS to innovate and grow, from startups like AlloResto, CaptainDash, Datadome, Drivy, Predicsis, Payplug, and Silkke to enterprises like Decathlon, Nexity, Soitec, TF1 as well as more than 80 percent of companies listed on the CAC 40, like Schneider Electric, Societe Generale, and Veolia.
We are also seeing a strong adoption of AWS within the public sector with organizations using AWS to transform the services they deliver to the citizens of France.Kartable, Les Restos du Coeur, OpenClassrooms, Radio France, SNCF, and many more are using AWS to lower costs and speed up their rate of experimentation so they can deliver reliable, secure, and innovative services to people across the country.
The opening of the AWS EU (Paris) Region adds to our continued investment in France. Over the last 11 years, AWS has expanded its physical presence in the country, opening an office in La Defense and launching Edge Network Locations in Paris and Marseille. Now, we're opening an infrastructure Region with three Availability Zones. We decided to locate the AWS data centers in the area of Paris, the capital and economic center of France because it is home to many of the world's largest companies, the majority of the French public sector, and some of Europe's most dynamic startups.
To give customers the best experience when connecting to the new Region, today we are also announcing the availability of AWS Direct Connect. Today, customers can connect to the AWS EU (Paris) Region via Telehouse Voltaire. In January 2018, customers will be able to connect via Equinix Paris in January and later in the year via Interxion Paris. Customers that have equipment within these facilities can use Direct Connect to optimize their connection to AWS.
In addition to physical investments, we have also continually invested in people in France. For many years, we have been growing teams of account managers, solutions architects, trainers, business development, and professional services specialists, as well as other job functions. These teams are helping customers and partners of all sizes, including systems integrators and ISVs, to move to the cloud.
We have also been investing in helping to grow the entire French IT community with training, education, and certification programs. To continue this trend, we recently announced plans for AWS to train, at no charge, more than 25,000 people in France, helping them to develop highly sought-after skills. These people will be granted access to AWS training resources in France via existing programs such as AWS Academy, AWS Educate, AWSome days. They also get access to webinars delivered in French by AWS Technical Trainers and AWS Certified Trainers. To learn more about these trainings or discover when the next event will take place, visit: https://aws.amazon.com/fr/events/
All around us, we see AWS technologies fostering a culture of experimentation. I have been humbled by how much our French customers have been able to achieve using AWS technology. Over the past few months we've had Engie and Radio France at the AWS Summit, as well as Decathlon, Smatis, Soitec and Veolia at the AWS Transformation Days in Lille, Lyon, Nantes, Paris, and Toulouse. Everyone was talking about how they are using AWS to transform and scale their organizations. I, for one, look forward to seeing many more innovative use cases enabled by the cloud at the next AWS Summit in France!
Our AWS EU (Paris) Region is open for business now. We are excited to offer a complete portfolio of services, from our foundational technologies, such as compute, storage, and networking, to our more advanced solutions and applications such as artificial intelligence, IoT, machine learning, and serverless computing. We look forward to continuing to broaden this portfolio to include more services into the future. For more information about the new AWS EU (Paris) Region, or to get started now, I would encourage you to visit: https://aws.amazon.com/fr/paris/.