---
Expanding the Cloud – An AWS Region is coming to Hong Kong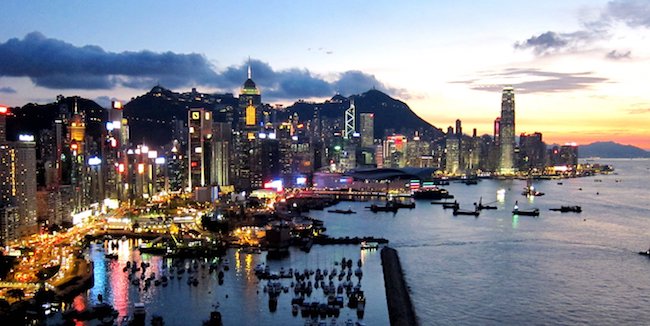 Today, I am very excited to announce our plans to open a new AWS Region in Hong Kong! The new region will give Hong Kong-based businesses, government organizations, non-profits, and global companies with customers in Hong Kong, the ability to leverage AWS technologies from data centers in Hong Kong. The new AWS Asia Pacific (Hong Kong) Region will have three Availability Zones and be ready for customers for use in 2018.
Over the past decade, we have seen tremendous growth at AWS. As a result, we have opened 43 Availability Zones across 16 AWS Regions worldwide. Last year, we opened new regions in Korea, India, the US, Canada, and the UK. Throughout the next year, we will see another eight zones come online, across three AWS Regions (France, China, and Sweden). However, we do not plan to slow down and we are not stopping there. We are actively working to open new regions in the locations where our customers need them most.
In Asia Pacific, we have been constantly expanding our footprint. In 2010, we opened our first AWS Region in Singapore and since then have opened additional regions: Japan, Australia, China, Korea, and India. After the launch of the AWS APAC (Hong Kong) Region, there will be 19 Availability Zones in Asia Pacific for customers to build flexible, scalable, secure, and highly available applications.
As well as AWS Regions, we also have 21 AWS Edge Network Locations in Asia Pacific. This enables customers to serve content to their end users with low latency, giving them the best application experience. This continued investment in Asia Pacific has led to strong growth as many customers across the region move to AWS.
Organizations in Hong Kong have been increasingly moving their mission-critical applications to AWS. This has led us to steadily increase our investment in Hong Kong to serve our growing base of enterprise, public sector, and startup customers.
In 2008, AWS opened a point of presence (PoP) in Hong Kong to enable customers to serve content to their end users with low latency. Since then, AWS has added two more PoPs in Hong Kong, the latest in 2016. In 2013, AWS opened an office in Hong Kong. Today we have local teams in Hong Kong to help customers of all sizes as they move to AWS, including account managers, solutions architects, business developers, partner managers, professional services consultants, technology evangelists, start-up community developers, and more.
Some of the most successful startups in the world—including 8 Securities, 9GAG, and GoAnimate—are already using AWS to deliver highly reliable, scalable, and secure applications to customers.
9GAG is a Hong Kong-based company responsible for 9gag.com, one of the top traffic websites in the world. It's an entertainment website where users can post content or "memes" that they find amusing and share them across social media networks. 9GAG generates millions of Facebook shares and likes per month, attracts over 78 million global unique visitors, and receives more than 1 billion page views per month. 9GAG has a small team of nine people, including three engineers to support the business, and uses AWS to service their global visitors.
GoAnimate is a Hong Kong-based company that allows companies and individuals to tell great visual stories via its online animation platform. GoAnimate uses many AWS services, including Amazon Polly, to allow users to make their visual animations speak. They chose to use AWS in order to focus on developing their platform, instead of managing infrastructure. They believe that they have reduced development time from 20 to 30 percent by having done so.
Some of the largest, and most well respected, enterprises in Hong Kong are also using AWS to power their businesses, enabling them to be more agile and responsive to their customers. These companies include Cathay Pacific, CLSA, HSBC, Gibson Innovations, Kerry Logistics, Ocean Park, Next Digital, and TownGas.
Hong Kong's largest listed multimedia group, Next Digital, operates businesses spanning Hong Kong, Taiwan, Japan, and the United States. They operate in an industry where malicious groups frequently launch distributed denial-of-service (DDoS) attacks to disrupt availability. Then too, Internet service providers can shut down their services any time they feel threatened by the DDoS attacks. Next Digital operates on AWS in a more highly available and fault-tolerant environment than their previous colocation solution. Beyond running their web properties and applications, Next Digital also uses Amazon RDS (database), Amazon ElastiCache (caching), and Amazon Redshift (data warehousing). Further, taking advantage of the local AWS Hong Kong-based team, Next Digital uses AWS Enterprise Support for Infrastructure Event Management and other high-touch support services.
Kerry Logistics, a global logistics company based in Hong Kong, runs a number of corporate IT applications on AWS, including its Infor Sun Accounting Environment and Kewill Freight Forwarding Systems across multiple regions on AWS globally. Their goal has been to ensure that their IT infrastructure sits as closely to their customers and users as possible.
In addition to established enterprises, government organizations, and rapidly growing startups, AWS also has a vibrant ecosystem in Hong Kong, including partners that have built cloud practices and innovative technology solutions on AWS. AWS Partner Network (APN) Consulting Partners in Hong Kong help customers migrate to the cloud. APN Consulting Partners include global partners such as Accenture, Datapipe, Deloitte, Infosys, KPMG and Rackspace, and local partners such as ICG, eCloudValley, Masterson, and Nextlink, among many others.
The new AWS Asia Pacific (Hong Kong) Region, coupled with the existing AWS Regions in Singapore, Tokyo, Sydney, Beijing, Seoul, and Mumbai, and a future one in Ningxia, will provide customers with quick, low-latency access to websites, mobile applications, games, SaaS applications, big data analysis, Internet of Things (IoT) applications, and more. I'm excited to see the new and innovative use cases coming from our customers in Hong Kong and across Asia Pacific, all enabled by AWS.
---