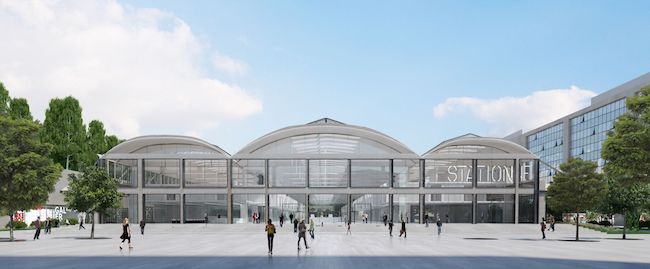 I am excited to announce that AWS is opening its first Mentor's Office at STATION F in Paris! The Mentor's Office is a workplace exclusively dedicated to meetings between AWS experts and the startups. STATION F is the world's biggest startup campus. With this special offer starting at the end of June, at the campus opening, AWS increases the support already available to startup customers in France.
All year long, AWS experts will deliver technical and business assistance to startups based on campus. AWS Solutions Architects will meet startup members for face-to-face sessions, to share guidance on how cloud services can be used for their specific use cases, workloads, or applications. Startup members will also have the possibility to meet with AWS business experts such as account managers, business developers, and consultants. They can explore the possibilities of the AWS Cloud and take advantage of our IT experience and business expertise. With these 1:1 meetings, AWS delivers mentoring to startups to help them bring their ideas to life and accelerate their business using the cloud.
AWS will also provide startups with all of the benefits of the AWS Activate program, including AWS credits, training, technical support, and a special startup community forum to help them successfully build their business. For more details about the Mentor's Office at STATION F, feel free to contact the AWS STATION F team.
With this opening, Amazon continues to build out global programs to support startup growth and to speed up innovation. Startups can also apply to other Amazon programs to boost their businesses, such as:
Amazon Launchpad, which makes it easy for startups to launch, market, and distribute their products to hundreds of millions of Amazon customers across the globe.
Alexa Fund, which provides up to $100 million in venture capital funding to fuel voice technology innovation.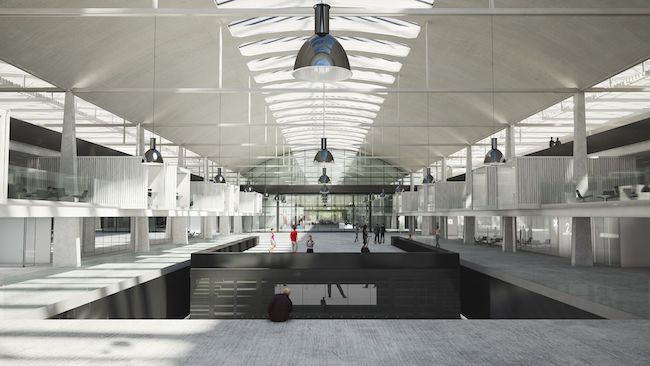 After the launch of AWS in 2006, we saw an acceleration of French startups adopting the cloud. Successful French startups already using AWS to grow their businesses, across Europe and around the world, include Captain Dash, Dashlane, Botify, Sketchfab,Predicsis, Yomoni, BidMotion, Teads, FrontApp, Iconosquare, and many others. They all get benefits from AWS's highly flexible, scalable, and secure global platform. AWS eliminates the undifferentiated heavy lifting of managing underlying infrastructure and provides elastic, pay-as-you-go IT resources.
We have also seen start-ups in France using AWS to grow and become household names in their market segment, such as Aldebaran Robotics (SoftBank Robotics Europe). This startup uses AWS to develop new technologies. They are able to concentrate their engineering resources on innovation, rather than maintaining technology infrastructure, which is leading to the development of autonomous and programmable humanoid robots.
Cloud is also an opportunity for startups to reach security standards that were not accessible before. For example, PayPlug is an online payment by credit card solution enabling e-merchants to enrich the customer experience by reinventing the payment experience. Such a service requires suppliers to get PCI DSS certification for the "Service Provider" level, a very demanding certification level. Using AWS's PCI DSS Level 1 compliant infrastructure, Payplug has been certified by L'ACPR (L'Autorité de contrôle prudentiel et de resolution, the French supervisory for prudential and resolution authority) as a financial institution, a major step in their development.
I look forward to meeting the builders of tomorrow at STATION F in the near future.
Go French Startups!