---
Expanding the AWS Cloud Introducing the AWS Europe (London) Region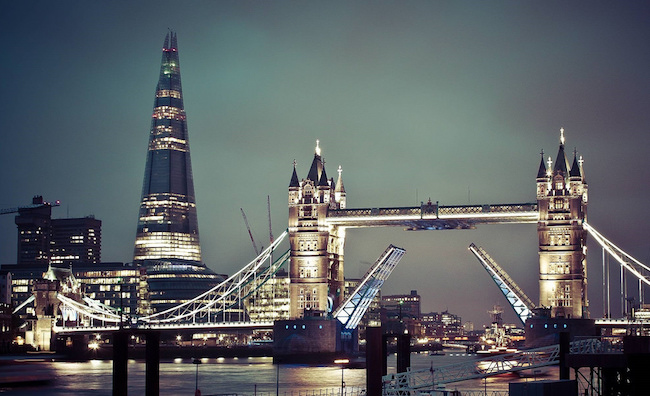 In November 2015, Amazon Web Services announced that it would launch a new AWS infrastructure region in the United Kingdom. Today, I'm happy to announce that the AWS Europe (London) Region, our 16th technology infrastructure region globally, is now generally available for use by customers worldwide.
UK companies are using AWS to innovate across diverse industries, such as energy, manufacturing, medicaments, retail, media, and financial services and the UK is home to some of the world's most forward-thinking businesses. These include startups like Fanduel, JustEat, and Monzo to enterprises such as British Gas, Trainline, Travis Perkins, News UK, the Financial Times.
The British Government is also helping to drive innovation and has embraced a cloud-first policy for technology adoption. Take Peterborough City Council as an example. The council has deployed IoT Weather Stations in Schools across the City and is using the sensor information collated in a Data Lake to gain insights on whether the weather or pollution plays a part in learning outcomes.
London has also established itself as a critical center for the financial services sector and a significant hub for venture capital activity across all Europe. The City's thriving venture capital and start-up accelerator communities are fueling growth and innovation, making it one of the most important locations in the world to do business. AWS is working with incubators and accelerators such as SeedCamp and Techstars, in London; Ignite100 in Newcastle; and DotForge in Sheffield and Manchester to help startups make the most of the cloud.
We believe in our customers and are investing for the long term. With the AWS Europe (London) Region, we look to better serve end users in the UK. With the launch of the AWS Europe (London) Region, AWS can enable many more UK enterprise, public sector and startup customers to reduce IT costs, address data locality needs, and embark on rapid transformations in critical new areas, such as big data analysis and Internet of Things.
All around us we see that the AWS capabilities foster a culture of experimentation with businesses of all sizes. AWS is not only affordable but it is secure and scales reliably to drive efficiencies into business transformations. I have been humbled by just how much our UK customers have been able to achieve using AWS technology so far. In just this past month we've had HSBC, ARM, Missguided, and most recently at re:Invent 2016, Trainline, talking with us about how they are using AWS to transform and scale their businesses.
Following are just a few of the reasons that customers have given us for building their business on the AWS Cloud:
These short sketches illustrate the power of the cloud for customers, but it is still early days. With the launch of the AWS Europe (London) Region, I look forward to seeing many more innovative use cases enabled by AWS.
Our AWS Europe (London) Region is open for business now and we are excited to offer a complete portfolio of services—from our foundational service stack for compute, storage, and networking to our more advanced solutions and applications. We look forward to broadening this portfolio to include more services over the next several quarters.
For more information about the services we offer in our London region, see the Europe/Middle East/Africa tab of our Region Table.
For more information about how customers are innovating using AWS, see All AWS Customer Stories.
You can learn more about how we help connect the world to the cloud at AWS Global Infrastructure.
---