---
Expanding the Cloud: Introducing the AWS Asia Pacific (Mumbai) Region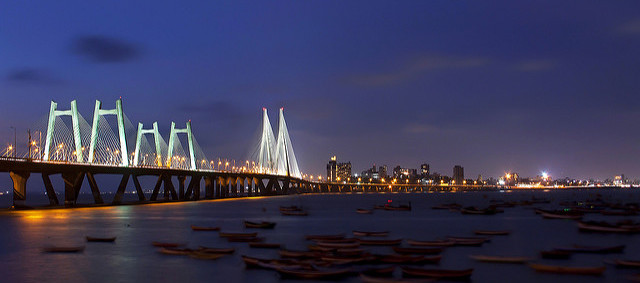 In June 2015, Amazon Web Services announced that it would launch a new AWS infrastructure region in India. Today, I'm happy to announce that the Asia Pacific (Mumbai) Region is generally available for use by customers worldwide.
The opportunity to revolutionize
A region in India has been highly sought after by companies around the world who want to participate in one of the most significant economic opportunities in the world – India, a rising economy that holds tremendous promise for growth, a thriving technology hub with a rich eco-system of technology talent, and more.
Rapid economic growth in India is creating several business opportunities such as distributed ledger technology with blockchains that could drive efficiencies in the real estate market, Fin-Tech innovations such as P2P mobile apps that have the power to change the social economic lives of people through financial inclusion, applying the sharing economy from cabs to other modes of transportation such as two-wheelers and tractors, telemedicine in the remote reaches of the nation with smartphone apps, or enabling the agricultural sector with on-demand diagnostics to improve farm yield, to name just a few.
The platform to revolutionize
Market innovators and change agents need a comprehensive infrastructure platform that can reliably scale on-demand. Here are the benefits of a comprehensive platform, with customer examples:
A connected platform to sense the business environment
Examples of continuous sensing are found in the managed cloud platform built by Rachio on AWS IoT to enable the secure interaction of its connected devices with cloud applications/other devices. In addition, Change Healthcare (previously known as Emdeon) uses Amazon SNS to handle millions of confidential client transactions daily to process claims and pharmacy requests serving over 340K physicians and 60K pharmacies in full compliance with healthcare industry regulations.  
**Seamless ingestion of large volumes of sensed data **
AdiMap uses Amazon Kinesis to process real-time streaming online ad data and job feeds, and processes them for storage in petabyte-scale Amazon Redshift warehouses to glean business insights for jobs, ad spend, or financials for mobile apps.
Advanced problem solving that connects big data with machine learning
BuildFax illustrates a practical use case using Amazon Machine Learning to provide roof-age and job-cost estimations for insurers and builders, with property-specific values that don't need to rely on broad, zip code-level estimates.
At-scale computing and visual analysis
DNAnexus deploys its customers' genomic pipelines on Amazon EC2 for highly complex and sensitive DNA research activities. On a more playful note, for those that are inclined to look at our serverless compute architecture, I would love to reacquaint you with Dubsmash's innovative use of AWS Lambda.
A workflow engine to drive business decisions
NASA's Jet Propulsion Laboratory (JPL) used Amazon SWF as an integral part of several missions, including the MER and Carbon in the Arctic Reservoir Vulnerability Experiment (CARVE). NASA/JPL engineers used Amazon SWF and integrated the service with the Polyphony pipelines responsible for data processing of Mars images for tactical operations; expressing it with SWF requires a few simple lines of Java code together with AWS Flow Framework annotations.
Let's build groundbreaking innovations together
I hope these short sketches illustrate our optimism in what the future holds. We sincerely believe that such capabilities permit creative expressions for unique solutions that are not only affordable but also scale reliably in order to drive meaningful benefits to the end-user or drive efficiency into business operations. For more details, see the case studies at All AWS Customer Stories.
We are excited to offer a complete portfolio of services from our foundational service stack for compute, storage, and networking to our more advanced solutions and applications. We look forward to broaden this portfolio to include additional services over the next several quarters. For more information about the services we offer in our Mumbai region, see the Region Table.
We believe in the Indian market and are investing for the long term. With the Mumbai Region, we look to better serve end-users in India. We believe that with the launch of the Mumbai Region, AWS will enable many more enterprise customers and startups in India to not just reduce the cost of their IT operations but embark on transformational innovations rapidly in critical new areas such as big data analysis, Internet of Things, and more.
We are at the cusp of a dramatic age of technology. Our Mumbai Region is enterprise grade and is open for business now. We want you to start using it today. You can learn more about our growing footprint at AWS Global Infrastructure.
---