---
Expanding the Cloud: Introducing the AWS Asia Pacific (Seoul) Region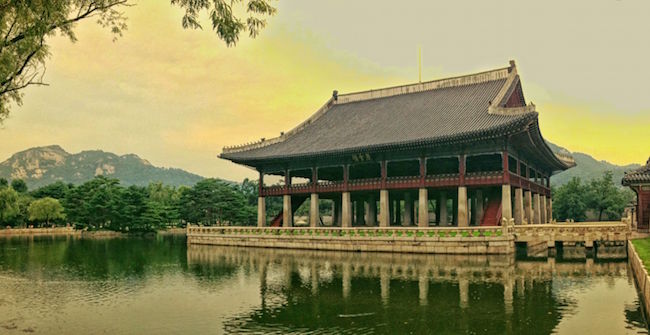 In November, Amazon Web Services announced that it would launch a new AWS infrastructure region in South Korea. Today, I'm happy to announce that the Asia Pacific (Seoul) Region is now generally available for use by customers worldwide.
A region in South Korea has been highly requested by companies around the world who want to take full advantage of Korea's world-leading Internet connectivity and provide their customers with quick, low-latency access to websites, mobile applications, games, SaaS applications, and more. We've also been hearing many requests from Korean companies, including large enterprises like Samsung and Mirae Asset. For example, Samsung Electronic Printing used AWS to deploy its Printing Apps Center in a way that didn't require them to invest up-front capital and kept total costs quite low. Mirae Asset Global Investments improved its web service environment and reduced annual management costs by 50% by consolidating the management of all web services, including servers, network, database, and security. We believe that with the launch of the Seoul Region, AWS will enable many more enterprise customers in Korea to reduce the cost of their IT operations and innovate faster in critical new areas such as big data analysis, Internet of Things, and more.
Many of these enterprises are assisted by our extensive partner ecosystem in Korea. The rapidly expanding AWS Partner Network (APN) in Korea includes independent software vendors (ISVs) and systems integrators (SIs) who are building innovative solutions and services around the AWS cloud. ISV partners such as Ahnlab, IGAWorks, Hancom, TMAXSoft, and Dreamline are providing a variety of software, security, and connectivity solutions that can be used in conjunction with AWS. SIs such as Vsystems, Bespin Global, Megazone, and GS Neotek are helping enterprises to migrate to AWS, deploy mission-critical applications on AWS, or are providing a full range of monitoring, automation, and management services for customers' AWS environments. More details on these partners and solutions can be found at https://aws.amazon.com/partners/.
The Seoul Region also gives Korean gaming companies the freedom to successfully enable global services. For example, Nexon is Korea's premier game company, operating 150 games in 150 countries, including major PC games such as FIFA Online 3, MapleStory 2, and Sudden Attack. Nexon uses AWS global infrastructure to manage its IT infrastructure more effectively, and they are now using AWS for their domestic workloads as well. With the Seoul Region now available, Nexon plans to use AWS not just for mobile games but also for latency-sensitive PC online games. All of the top 10 gaming companies in Korea use AWS, and we look forward to continuing to support their global growth and continued success.
Finally, the Seoul Region brings the benefits of the cloud much closer to home for Korean startups. In 2015, we expanded the AWS Activate program in Korea to provide startups with the resources needed to get started on AWS, such as access to guidance and 1:1 time with AWS experts as well as web-based training, self-paced labs, customer support, third-party offers, and AWS promotional credits. Through local partnerships with leading venture capitalists (VCs), accelerators, and incubators such as SparkLabs, Primer, Mashup Angels, BonAngels, TheVentures, and Futureplay, 250+ startups in Korea participated in the AWS Activate program this year, and we are excited to see what they are able to achieve with an AWS region in Korea.
You can learn more about our growing global infrastructure footprint at http://aws.amazon.com/about-aws/globalinfrastructure.
---