The AWS Pop-up Lofts are opening in London and Berlin
September 8, 2015
- 4 minutes read
- 689 words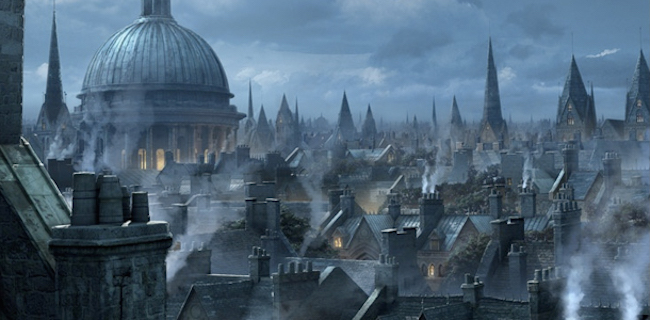 Amazon Web Services (AWS) has been working closely with the startup community in London, and Europe, since we launched back in 2006. We have grown substantially in that time and today more than two thirds of the UK's startups with valuations of over a billion dollars, including Skyscanner, JustEat, Powa, Fanduel and Shazam, are all leveraging our platform to deliver innovative services to customers around the world.
This week I will have the pleasure of meeting up with our startup customers to we celebrate the opening of the first of the AWS Pop-up Lofts to open outside of the US in one of the greatest cities in the World, London. The London Loft opening will be followed in quick succession by our fourth Pop-up Loft opening its doors in Berlin. Both London and Berlin are vibrant cities with a concentration of innovative startups building their businesses on AWS. The Loft's will give them a physical place to not only learn about our services but will aim to help cultivate a community of AWS customers that can learn from each other.
Every time I've visited the Loft's in both San Francisco and New York there has been a great buzz with people getting advice from our solution architects, getting training or attending talks and demos. By opening the London and Berlin Loft's we're hoping to cultivate that same community and expand on the base of loyal startups we have, such as Hailo, YPlan, SwiftKey, Mendley, GoSquared, Playmob and Yoyo Wallet, to help them to grow their companies globally and be successful.
You can expect to see some of the brightest and most creative minds in the industry being on hand in the Lofts to help and I'd encourage all local startups to make the most of the resources which will be at your fingertips, ranging from technology resources through access to our vast network of customers, partners, accelerators, incubators and venture capitalists who will all be in the loft to help you gain the insight you need and provide advice on how to secure funding, and gain the 'softer skills' needed to to grow your businesses.
The AWS Pop-up Loft, in London will be open from September 10 to October 29 between 10am and 6pm and later for evening events, Monday through Friday, in Moorgate. You can go online now at http://awsloft.london, to make one-on-one appointments with an AWS expert, register for boot camps and technical sessions, including:
Ask an Architect: an hour session which can be scheduled with a member of the AWS technical team. Bring your questions about AWS architecture, cost optimisation, services and features, or anything else AWS related. You can also drop in if you don't have an appointment.
Technical Bootcamps: a one-day training sessions, taught by experienced AWS instructors and solutions architects. You will get hands-on experience using a live environment with the AWS Management Console. There is a 'Getting started with AWS' bootcamp on Chef bootcamp which will show customers how they can safeguard their infrastructure, manage complexity, and accelerate time to market.
Self-paced Hands-on Labs: beginners through advanced users can attend the labs which will help sharpen AWS technical skills at a personal pace and are available for free in the Loft during operating hours.
The London Loft will also feature an IoT Lab with a range of devices running on AWS services, many of which have been developed by our Solutions Architects. Visitors to the Loft will be able to participate in live demos and Q&A opportunities, as our technical team demonstrates what is possible with IoT on AWS.
You are all invited to join us for the grand opening party at the Loft in London on September 10 at 6PM. There will be food, drinks, DJ, and free swag. The event will be packed, so RSVP today if you want to come and mingle with hot startups, accelerators, incubators, VCs, and our AWS technical experts. Entrance is on a first come, first serve basis.
Look out for more details on the Berlin Loft, which will follow soon. I look forward to seeing you in new European Lofts in the coming weeks!