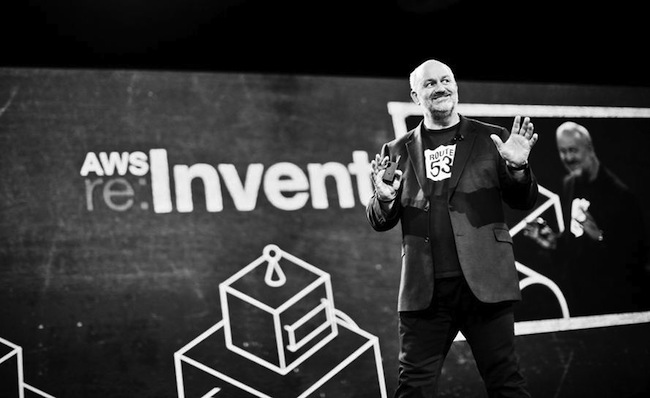 The AWS re:Invent user conference last year in Las Vegas was by many described as the best technology conference they had been to in a long time. We had worked hard to give you great keynote sessions as well as deep technical content by AWS engineers, partners and customers.
This year we will again work hard to create a conference that will exceed your expectations of a conference that is unique in its high quality content and engagement.You can choose from 175+ sessions, training bootcamps, hands-on labs, and hackathons to gain deeper skills and knowledge of the AWS Cloud. Bring your entire executive and technical teams and walk away with the skills and knowledge to refine your cloud strategy, improve developer productivity, increase application performance and security, and reduce infrastructure costs.
The registration for AWS re:Invent is now open at this site. Sign up before it is too late...
As a taste of what re:Invent is like here is the fireside chat I did last year with Jeff Bezos:
Comments