---
Expanding the Cloud – Introducing the AWS South America (Sao Paulo) Region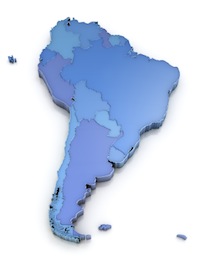 Today, Amazon Web Services is expanding its worldwide coverage with the launch of a new AWS Region in Sao Paulo, Brazil. This new Region has been highly requested by companies worldwide, and it provides low-latency access to AWS services for those who target customers in South America.
South America is one of the fastest growing economic regions in the world. In particular, South American IT-oriented companies are seeing very rapid growth. Case in point: over the past 10 years IT has risen to become 7% of the GDP in Brazil. With the launch of the South America (Sao Paolo) Region, AWS now provides companies large and small with infrastructure that allows them to get to market faster while reducing their costs which enables them to focus on delivering value, instead of wasting time on non-differentiating tasks.
Local companies have not been the only ones to frequently ask us for a South American Region, but also companies from outside South America who would like to start delivering their products and services to the South American market. Many of these firms have wanted to enter this market for years but had refrained due to the daunting task of acquiring local hosting or datacenter capacity. These companies can now benefit from the fact that the new Sao Paulo Region is similar to all other AWS Regions, which enables software developed for other Regions to be quickly deployed in South America as well.
Several prominent South American customers have been using AWS since the early days. The new Sao Paulo Region provides better latency to South America, which enables AWS customers to deliver higher performance services to their South American end-users. Additionally, it allows them to keep their data inside of Brazil. In the words of Guilherme Horn, the CEO of ÓRAMA, a Brazilian financial services firm and AWS customer: "The opening of the South America Sao Paulo Region will enable greater flexibility in developing new services as well as guarantee that we will always be compliant to the needs of the regulations of the financial markets."
You can learn more about our growing global infrastructure footprint at http://aws.amazon.com/about-aws/globalinfrastructure. Please also visit the AWS developer blog for more great stories from our South American customers.
---