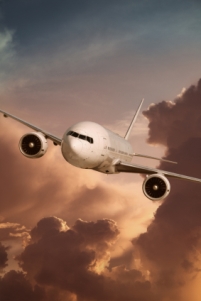 On Monday I will leave Seattle for 4 weeks of meeting existing and future customers of the Amazon Web Services. With existing customers I get a change to dive deep on their AWS usage and understand what works well and where we can do better. Visiting future customers is equally exiting as you get a change to understand their current architecture, if it is a migration, and how they plan to exploit cloud services in their new setup. There is huge variety in exiting architectures and I am often impressed about the ingenuity of the engineers in how to best transform the application if "Lift & Shift" is not an option. Both with existing and new applications we can sometimes help with explaining some of the best practices we have seen at other customers.
It is equally important to give customers advice about which applications you think should not move to the cloud or at least not yet. They are often surprised to hear you give a negative recommendation, but we strongly believe that applications only should move to the cloud if it makes sense, else they should stay where they are. Making sense can be defined in both technical and business terms.
The AWS Events team is organizing a number of events where I will present together with a number of AWS customers:
In India there will be 3 AWS Cloud Computing events. Simone Brunozzi will be doing his excellent "Practical Approach to Cloud Computing: Step-by-Step Guide" presentation, and our SAP and Wipro partners will be presenting on their usage of AWS. I don't know all the customer presenters yet.
On this tour I will also speak at a number of conferences:
This trip will take me around the world in 28 days: 13 airports 23,422 miles
update 10/01: added the GameDuel TechTalk.
update 10/07: added customer presenters in India.
update 10/08: added our partner presenters in India.