---
Amazon Cloudfront is Streaming Media 2010 Editor's pick
I am excited that Amazon Cloudfront has been selected as one of the 10 Editor's pick of 2010 by Streaming Media. Amazon Cloudfront is the Content Delivery Network (CDN) that is dead simple to use both from a technology and a business point of view. From a technology point it literally takes a single button click in the console or a single API call to have your content CDN enabled. You can find several websites marveling about how simple it is to CDN enable your content with amazon Cloudfront. On the business side Amazon Cloudfront revolutionized the CDN business by providing a true pay-as-you-go service, no longer requiring upfront commitments that are commonplace in the CDN business and which opens up CDN for everyone to use. Customers can switch on Cloudfront whenever they want and disable it when no longer needed and only get charged for what they need.
The Streaming Media editors singled out Cloudfront Streaming Content service as possibly truly disruptive. Here are the laurels given by the editors: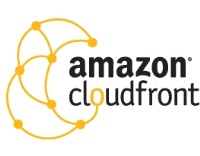 Debuting in November 2008, Amazon's entry into the CDN market quickly became a major player. It's still not a threat to Akamai or Limelight, but the addition in December 2009 of Flash streaming to its offerings could truly disrupt the market. Even without Flash, though, CloudFront was winning customers based on its pay-as-you-go rate structure and its self-service model; take a look at Larry Bouthillier's "How to Get Started With Amazon CloudFront Streaming" to get an idea of just how easy the service is to use. As Dan Rayburn wrote on his Business of Video blog, "Amazon will be in the driver's seat to own the market for small and medium sized content owners who need simple delivery at a great price."
For more information on Cloudfront visit their product page.
---