---
Expanding the Cloud: Amazon Web Services to support the Federal Government
In the past week both Vivek Kundra, the U.S. CIO, and Casey Coleman, the CIO of the GSA, have made very strong statements in supporting the use of cloud computing to power Federal programs. A good example is today's announcement about apps.gov. In conversations with Vivek and Casey, I am struck every time by how much their observations that Federal CIOs are focused too much on infrastructure issues are similar to the observations within Amazon a number of years ago that motivated us to develop the AWS Infrastructure services. At that time, Amazon engineering teams focused more than 70% of their work effort on keeping their infrastructure efficient, scalable and reliable, which were important, but non-differentiating tasks. The development of the Infrastructure Services such as Amazon Simple Storage Service (Amazon S3) and Amazon Elastic Compute Cloud (Amazon EC2) abstracted the "muck" away from our teams so that they could focus on delivering true value for Amazon customers.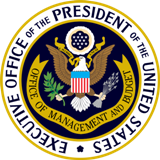 It is exciting to hear these CIOs talk about how cloud computing can help the Federal Government focus on those activities that can really deliver real value for its citizens. Since the launch of those first AWS services, more than 3.5 years ago, we have seen companies of every size, from startups to fortune 100 companies, from innovative media companies to efficient financial services organizations to large scale pharmaceutical companies be able to focus more and more on delivering value to their customers because of the use of our cloud services. We are excited and looking forward to counting the Federal Government among our customers and helping them achieve their goals.
Next to the ability to focus more on delivering value instead of managing infrastructure, the other benefits of cloud computing will also become of great importance to the public sector: the cost savings that they will be able to achieve can be immediately applied to truly meaningful programs and the self-service and elasticity of the cloud will help them bring programs to market much faster than they were ever able to do before. On stage with me at Gov 2.0 Casey mentioned that at this moment about 45% of Federal Computing projects could be considered for powering by the cloud, so the opportunities for the government to reduce cost and become more agile are significant.
I am looking forward to working closely with the Federal CIOs to make sure our services can meet the requirements that can make them successful in their quest.
---