---
Expanding the Cloud: Microsoft Windows Server on Amazon EC2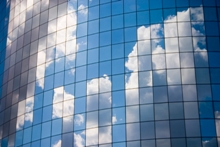 The backend servers that power the world of Internet Services have become increasingly diverse. With today's announcement that Microsoft Windows Server is available on Amazon EC2 we can now run the majority of popular software systems in the cloud. Windows Server ranked very high on the list of requests by customers so we are happy that we will be able to provide this.
One particular area that customers have been asking for Amazon EC2 with Windows Server was for Windows Media transcoding and streaming. There is a range of excellent codecs available for Windows Media and there is a large amount of legacy content in those formats. In past weeks I met with a number of folks from the entertainment industry and often their first question was: when can we run on windows?
There are many different reasons why customers have requested Windows Server; for example many customers want to run ASP.NET websites using Internet Information Server and use Microsoft SQL Server as their database. Amazon EC2 running Windows Server enables this scenario for building scalable websites. In addition, several customers would like to maintain a global single Windows-based desktop environment using Microsoft Remote Desktop, and Amazon EC2 is a scalable and dependable platform on which to do so.
Amazon EC2 with Windows Server is still currently in private beta testing, but will be available for general use before the end of the year. Keep an eye on the AWS Weblog for information about Amazon Web Services at the Microsoft Professional Developer Conference.
---