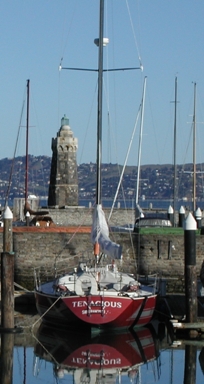 My long time friend and mentor Jim Gray took his sail boat out for a trip to the Farallon Island yesterday and has not been heard from since. The coast guard has been searching since last night. Jim is an extremely experienced sailor with more than 40 years experience. This is very worrisome.
Those of you who do not know Jim: he is considered to be the father of transaction processing and his contributions to the field are innumerable. Many of us owe our careers to Jim. Lets pray for his safe return.
Update 1/30: It has been 48 hours and Jim has not yet been found. Of all the news reports this Mercury News article has most detail on the purpose of the trip and Jim's sailing habits.
Update 1/31:It has been tree days now and still no sign. The coast guard held a press conference this afternoon in which they detailed the search patterns. They expressed that they also are completely baffled why they cannot find the ship. The weather has been absolutely perfect in the past days. However they have limited resources and will have to call off the search after tonight.
There are private efforts underway with using satellite and other imagery to try and locate Jim. There is a large community contributing to these efforts.
Update 2/2: You can help search for Jim by inspecting satellite images